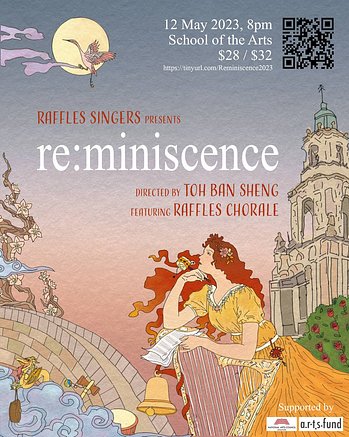 Looking through these vignettes across cultures and times, we search for our common threads in between the lines. This May, in a concert featuring Raffles Chorale, the Raffles Singers wish to take you through a repertoire of works speaking to what makes us human.
Slow down and appreciate the sacred works of Anton Bruckner and Francis Poulenc, juxtaposed against the highly innovative and rhythmic works of Nilo Alcala. Come and partake in music from Europe, the American South, China, the Philippines and Singapore, artfully performed by 32 choristers conducted by our award-winning Artistic Director, Mr Toh Ban Sheng.
Raffles Singers warmly invite you to join us in our appreciation of the profound and meaningful tapestry of choral music.
RAFFLES SINGERS PRESENTS: Re:miniscence