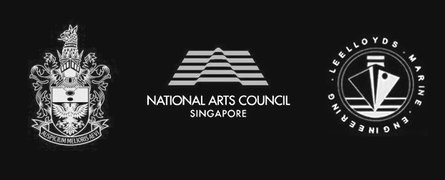 Artistic Director:
Toh Ban Sheng
Starting out essentially as a self-taught musician, former Physics teacher Toh Ban Sheng completed two Master's degrees in Choral Conducting and Voice from the USA with the support of a National Arts Council Bursary. Toh has since come to be recognised as an eminent conductor and music educator with an illustrious track record, having garnered more than 70 gold awards at national and international competitions.
An active member in the international choral scene, Toh is a highly sought-after guest conductor, clinician, and adjudicator. He has also written for the International Choral Bulletin and had his music published in the USA. His choirs have won numerous Grand Prix, Category Champions and Special Jury Prizes in Austria, Belgium, Bulgaria, Czech Republic, Finland, Germany, Lithuania, Poland, and Slovakia, and he has been honoured with Conductor's Prizes seven times. To date, he has brought his conducting work to many major cities such as London, Paris and Vienna.
In Singapore, Toh's choirs have twice won the highest national accolade of Best Choir of the Year. He has also served as a Music Specialist with the Ministry of Education. Among many other notable appointments, he conducted the 800-strong National Day Parade Combined Choir in 1999 at the national stadium on live telecast. In recognition of his artistic achievements and contributions in the Singapore music arena, Toh was conferred the Young Artist Award in 2006 by the National Arts Council.
He is currently the director of five award-winning choirs from Singapore schools, in addition to the Raffles Singers and Amoris Singers. Since 2014, he has been serving as the Artistic Director of the Orientale Concentus International Choral Festival held in Singapore. Toh is married with a daughter. His self-titled biography, "The Accidental Conductor", was published in 2010. The choral series under his name with Earthsongs Music Publication (USA) was launched in 2012.
We are Raffles Singers — a chorus of passionate singers based in Singapore, founded when the alumni singers of Raffles Chorale, the choir of Raffles Junior College and then-recipient of the 1999 Best Choir of the Year award, gathered for a reunion concert back. Today, our choristers come from a wide range of occupations, from accomplished choral conductors, voice and music teachers and experienced independent singers.

Since our inauguration concert in 2001, Raffles Singers has performed both locally and overseas, and attained top honours in European competitions and festivals. Some of our more notable performances include performing at the inaugural International Garden Festival in Singapore (2008), in the Holy Cross Church in Warsaw, Poland (2015), as well as an invitation to perform at the World Symposium on Choral Music in Barcelona, Spain (2017). The choir also collaborates with other musical groups, such as with the Orchestra of the Music Makers (OMM) and the Queensland Festival Chorus (Australia) for the performance of Beethoven's 9th Symphony (2016), and again with the OMM to perform Mahler's "Ressurection" Symphony No. 2 (2018).

Further afield, the choir has clinched top honours in competitions and festivals in Europe. The choir was awarded a perfect-score Gold Diploma and Category Champion at the 34th International Festival of Songs Olomouc (2006). In recent years, the choir flew Singapore's flag high at the 3rd International Copernicus Choir Festival and Competition in Torun, Poland (2015), emerging as the Grand Prix winner. The choir also emerged as Grand Prix winners at the 12th International Bratislava Choir Festival in Bratislava, Slovakia; and 2nd Salzburg International Choral Celebration and Competition in Salzburg, Austria as part of our recent tour in June 2019.

Under the direction of award-winning conductor, Toh Ban Sheng, Raffles Singers continues to be recognised as a premier Singaporean choir that strives to achieve excellence in music-making, and to enthrall audiences with our signature fusion repertoires.
Raffles Singers is thankful for the support from the following organisations: