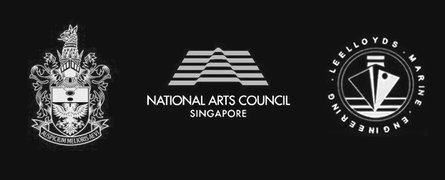 Artistic Director:
Toh Ban Sheng
Toh Ban Sheng is no stranger to the choral world. An active member in the international choral scene, Toh is sought-after as an adjudicator, clinician and guest-conductor. Perhaps, the most awarded Singaporean choral conductor with seven Conductor's Prizes in Europe under his belt, he has been invited to adjudicate, conduct, or teach in Australia, Belgium, Bulgaria, Czech Republic, China, Estonia, Finland, Germany, Hong Kong, Indonesia, Italy, Kazakhstan, Lithuania, Malaysia, Philippines, Poland, Portugal, Russia, Slovakia, South Africa, South Korea, and Taiwan. Known for his artistry, he is one of few who also serves as jury in choral conducting and choral composition international competitions.
Starting out essentially as a self-taught musician, former Physics teacher Toh completed two master's degrees in Choral Conducting and Voice from the USA with the support of a National Arts Council Bursary. Toh has since been recognized as an eminent conductor and music educator with an illustrious track record, having garnered eight Grands Prix, numerous Category Champions and Jury Prizes, and some 70 gold awards at international and national competitions. With Raffles Singers, a triple Grand Prix winner, he was invited to perform at the 11th World Symposium on Choral Music in Barcelona, Spain.
At home in Singapore, Toh's choirs have twice won the highest national accolade of the Best Choir of the Year Award in consecutive years. He has served as a Music Specialist with the Ministry of Education and part-time lecturer at the Yong Siew Toh Conservatory and the National Institute of Education. For many years, he also mentors teachers under the NAC-STAR Artist-Mentor Scheme and sits on the panel of review in the National Arts Council.
Raffles Singers was founded when alumni singers of Raffles Chorale, the choir of Raffles Junior College and recipient of the 1999 Best Choir of the Year award at the Singapore Youth Festival competition, reunited and sang to a full house at Victoria Concert Hall for a concert in 2001. Since its inaugural concert, Raffles Singers has continued to draw choristers from top Singaporean school choirs, experienced independent singers, accomplished choral conductors, and voice and music teachers. Under the artistic direction of award-winning conductor Toh Ban Sheng, the group continues to showcase their passion for choral singing.
Raffles Singers has performed publicly both locally and overseas, from the inaugural International Garden Festival in Singapore (2008) to the concert at the Holy Cross Church in Warsaw, Poland (2015). In 2016, the choir collaborated with the Orchestra of the Music Makers (OMM) and the Queensland Festival Chorus (Australia) for the performance of Beethoven's "Choral" Symphony No. 9, Wagner's Die Meistersinger von Nürnberg and Esenvalds' Lakes Awake at Dawn in Singapore's Esplanade Concert Hall to rave reviews. In 2018, the choir collaborated once more with OMM to perform Mahler's "Resurrection" Symphony No. 2.
Apart from concerts, Raffles Singers served as the demonstration choir in 2016 for a week-long conducting workshop with Dr. Brady Allred, Artistic Director and Conductor of the Salt Lake Choral Artists in Salt Lake City, Utah. The choir also performed under Dr. Allred's baton at the opening ceremony of the 9th Orientale Concentus International Choral Festival in Singapore in the same year. In 2019, Raffles Singers served as the demonstration choir for a three-day music interpretation workshop with the famed Maestro Stojan Kuret, two-time winner of the great European Grand Prix for Choral Singing and recipient of the illustrious Prešeren Foundation Award, Slovenia's highest national decoration for culture.
Further afield, Raffles Singers has clinched top honours in competitions and festivals in Europe. The choir was awarded a perfect-score Gold Diploma and Category Champion at the 34th International Festival of Songs Olomouc in 2006. The following year, it was awarded a Gold Diploma at the 17th International Festival of Advent and Christmas Music in Prague. In 2015, the choir flew Singapore's flag high at the 3rd International Copernicus Choir Festival and Competition in Torun, Poland, emerging as the Grand Prix winner. In 2017, Raffles Singers was the first Singaporean choir in over 20 years to be invited to perform at the prestigious 11th World Symposium on Choral Music in Barcelona, Spain. Most recently in June 2019, Raffles Singers emerged as Grand Prix winners for both the 12th International Bratislava Choir Festival, and the 2nd Salzburg International Choral Celebration and Competition. The choir was also awarded a Special Prize for Dramaturgy in Bratislava.
In recent years, Raffles Singers has also been active in premiering new compositions and working with young inspiring choral composers. In 2019, Raffles Singers hosted the inaugural Singapore International Choral Composition Competition (SICCC). It was a resounding success, attracting 69 compositions from 24 different countries around the world, and featuring a jury panel of 5 renowned international and local choral composers. Despite the backdrop of the COVID-19 pandemic, two of the virtuosic winning entries were premiered in our first ever digital presentation, "Beyond the Horizon", in 2020. In 2021, as we return to the live concert stage, we again commissioned and premiered two new compositions by renowned composers Dr. Z Randall Stroope and Jonathan Shin, garnering much success and acclaim from our audiences.
Today, Raffles Singers continues to be recognised as a premier Singaporean choir. Despite the current pandemic and difficulties in singing, the choir remains committed to singing, pursuing both period and contemporary choral music, enthralling audiences local and abroad with its signature fusion repertoires.
Among many other notable appointments, he conducted the 800- strong National Day Parade Combined Choir at the National Stadium on live telecast. His work as a Chorus Master for Mahler Symphony Nr. 2 and Beethoven Symphony Nr. 9 has won him rave reviews by the Straits Times. In recognition of his artistic achievements and contributions, Toh was conferred the Young Artist Award in 2006 by the National Arts Council and the Honorary Member of the Choral Directors Association of Singapore (CDAS) in 2016. He is also honoured to be the founding member of the International Choral Conductors Federation (ICCF) in 2021 and appointed the ICCF Continental Ambassador of Asia in 2022.
He currently mentors young conductors and directs five award-winning school choirs in Singapore, in addition to directing the Amoris Singers and Raffles Singers. Since 2014, he has been serving as the Artistic Director of International Choral Festival Orientale Concentus held in Singapore. His self-titled biography, "The Accidental Conductor", was published in 2010 and the "Toh Ban Sheng Choral Series" with Earthsongs Music Publication (USA) was launched in 2012. He has also written for the International Choral Bulletin and had his music published in Europe.
For more than a decade now, besides giving masterclasses to individual choirs, he has been organising various workshops and seminars with international maestros for the choral community here and putting Singapore on the choral world map. He hopes to uphold the choral excellence in Singapore and inspire the next generation through a myriad of initiated projects from producing documentary Choral Miracle of Singapore for posterity to organising the inaugural Choral Composers' Seminar (Singapore, 2021) and Singapore International Choral Composition Competition (2020).
Raffles Singers is thankful for the support from the following organisations: